Marde's Story: A Lung Cancer Survivor with a Positive Attitude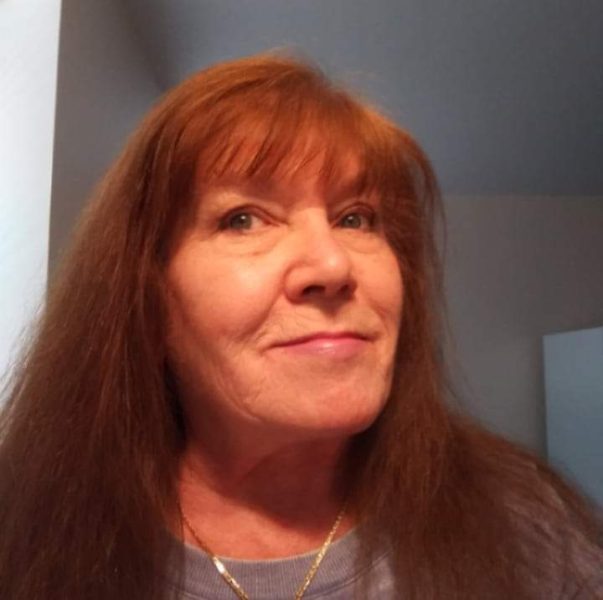 Heartland, they do everything they can within their power. There is not enough I can say about them.
Following her diagnosis with stage 4 non-small cell lung cancer, Marde McCraine sought treatment from Heartland Oncology & Hematology in Council Bluffs, Iowa.
Facing a cancer diagnosis and all the ramifications that come with it, having a positive experience at the oncology care center was critical for Marde – and she found that under the care of medical oncologist Dr. Sakeer Hussain.
"I would recommend him to anybody," she said of Dr. Hussain. "He tells it like it is, but his personality, he warms up to you. He is human. Initially, he is rather reserved when he meets a person, but very professional and very, very nice."
Marde has equally high praise for the rest of the Heartland team and is happy to talk at length about the excellent care she received from care managers, nurses, and even the office staff.
Dr. Hussain shares that Marde's positive attitude and plans for the future are important to her treatment success, adding that she has done well since her initial chemotherapy and has continued on to immunotherapy. "She is doing well, so far," he said.
Marde credits the staff at Heartland for much of her recovery. "It's the personal care and professionalism. You're not a number. People there are not numbers," she said, adding that she has recommended the clinic to others. "How could I not? They saved my life; they really did."
Marde added that patients can't let cancer beat them, but quality care goes a long way toward maintaining long-term well-being and positive mental health. "Heartland, they do everything they can within their power. There is not enough I can say about them."
Marde's path started when she first experienced symptoms – tightness of breath and a little pain in her chest – and went for testing. She was diagnosed with non-small cell lung cancer, a disease that allows cancer cells to form in the lung tissue. According to the National Cancer Institute, each type of non-small cell lung cancer has different kinds of cancer cells. For example, one is squamous cell carcinoma, cancer that forms in the thin, flat cells that line the inside of the lungs.
Not all lung cancers present symptoms. When there are symptoms, they typically include a cough that will not go away and shortness of breath. There may be chest discomfort, wheezing, loss of appetite, and trouble swallowing.
Smoking is the number one risk factor for non-small cell lung cancer. But while smokers face increased chances of getting the disease, non-smokers like Marde are also at risk.
Heartland Oncology & Hematology provides complete oncology care, treatment, and financial assistance support for patients. Its doctors' priorities are to shine a light during their patients' darkest days while dealing with cancer. The complete care team works to formulate the best approach to testing and the best course of treatment for each cancer type and patient.
Community care for cancer patients, like that offered at Heartland, tends to be a well-rounded value for patients compared to the more expensive and less personal big-box treatment approach. Located where people work and live, community oncology clinics cut the need for patients to travel long distances to get access to advanced care, treatment, and technology. Groundbreaking clinical trials are also available at community care clinics in many cases.
Community-based centers like Heartland offer more personalized care with teams that become very familiar with their patients. Patients see the same doctors and nurses with each visit, rather than dealing with new staff at a big hospital. Many of these clinics also provide ancillary services, including nutrition support, financial counselors, and other support staff, as Heartland does.
As cancer care costs continue to rise and become unsustainable to the typical healthcare system, community-based care is a better value for patients with the added benefit of providing near-home advanced, comprehensive, and quality care.
Heartland's providers work with patients to find a treatment that best fits their lifestyle so they can remain active during care. Heartland physicians and nurse practitioners are the patient's strongest advocates.
For Marde, Dr. Hussain offered Keytruda, a medication that can be used early in treatment for some patients with specific factors and genetic markers. In some cases, Keytruda can eliminate the need for chemo or radiation. He told her she was a perfect candidate for the immunotherapy, which works with the immune system to help fight off certain types of cancer. Keytruda works by blocking the PD-1 pathway, which helps prevent cancer cells from hiding. The PD-1 protein, which Marde had in her lungs, is found on immune cells called T cells and stops them from attacking infection, including cancer.
The medication quelled Marde's fears, and she made a lot of positive progress, she said. "It only got better from there."
Heartland patients access the best treatments available, including state-of-the-art medicines and immunotherapy like Keytruda. Nurses are there to answer any questions patients have and guide them through the process. In addition, the staff keeps in close contact with a patient's family physician, keeping integrated patient care a top priority.
Marde said she had not experienced an abundance of highs and lows during her four-year journey, thanks partly to the treatment and personal relationships she received at Heartland.
"With stage 4 cancer, people think, 'gee, that is a death sentence.' No, it just means it can spread to other parts of your body," she said. The treatment she received at Heartland is keeping the cancer in check, and Marde says she couldn't be happier with her high-quality care and treatment team or with her prognosis.